BKKY, spread the love beyond boundaries. Thai teen film.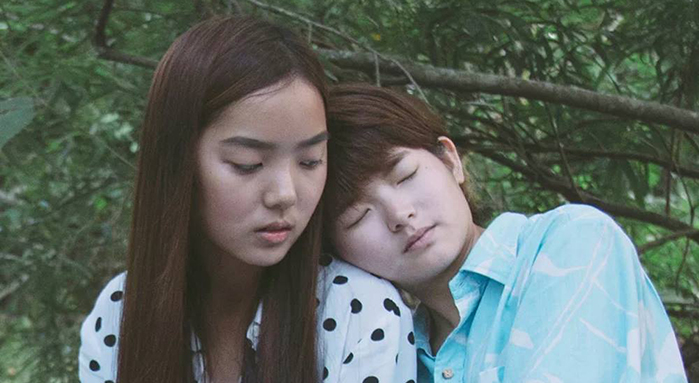 Photos : #BKKY
By : Ruta
Very eye-worthy, the #BKKY, Thai alternative sex film that will be released onto theatre, this 3rd of August. with unique visual style. A film that built upon more than 100 interviews of thai teenagers, and more importantly, stories of Tom Dee Lez.
But before we gon' see the film in full, let's get to know 'Cute', a tomboy lead actress through these little bulletpoints.
01. Before she took part of 'Cute' in #BKKY, she used to sport beautiful long hairstyle. And when she stood out among the hundred of auditioned girls, we was so glad for the role but hesitated when she realised that she had to chop her hair short - due to the fact that it's her first role ever. But she then made up her mind and changed her look into a tomboy.
02. And she did indeed not disappoint, because when the fitting phrase comes, her wardrobe was fill with masculine clothing which fits her role in #BKKY perfectly. The fitter was so impressed by her preparation she let her be in charge of the own clothing - which Cute definitely agreed.
03. Most importantly, wait for it... She used to date a gir! dang. Well she dd used to study in all-school back in yayhigh, and due to that - she could understand the aspect of girl-girl romance well, which leads her to this role.