What have SongKran taught us. A fun viral clip.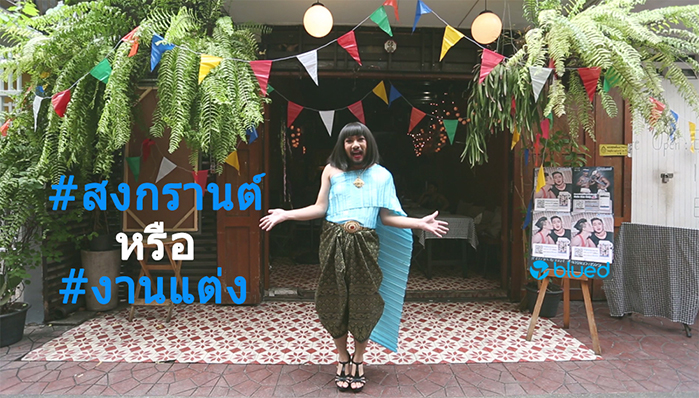 By : Ruta
The clip that got shared like wildfire, for ThaiKratoeydontgropemenballs. The gay hook up application Blued produced this clip to welcome the oncoming Song Kran Festival. A minutes clip that is filled with quality comedy, catered for you LGBTQ, men and fem, kids and... actually no. It generated tremendous amount of views in just a few hours.
By this video clip. There is a lead actor. "Toffee the IT queer" (IT bloggers from Cosplay is a woman who still bears the same beast) to the tradition of Songkran in the past, the Thai people to make merit. pour water on the hands of revered elders and ask for blessing But the picture is seen. Water splashing Then started linking to that. Songkran teaches us something, such as teaching that the world is not fair. When Homo usually is not covered by dough. There are only men who are in the water, teaching that if we have a language, it will be advantage over friends, teaching that should be online. Because there are so many people, teach that every song can be three! etc
Then what are the people of Tomorrow? Songkran teaches us something!