Jack Monroe begins libel proceeding against Katie Hopkins for slander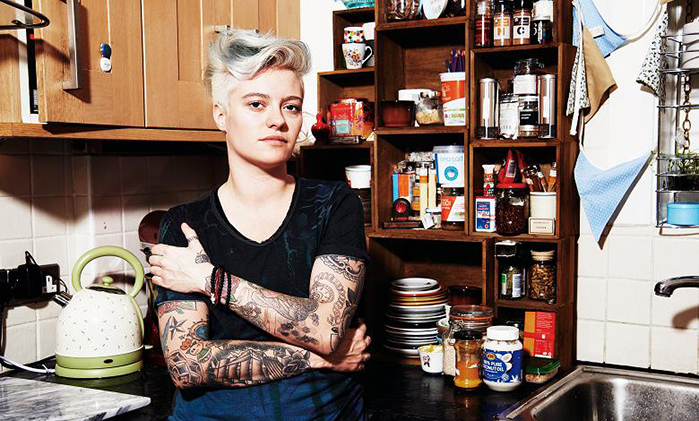 By : มานี
The food writer and campaigner Jack Monroe has begun libel proceedings against Katie Hopkins, in a row over tweets which allegedly imply Monroe defaced or condoned the damage of a war memorial.
The case, which opened on Monday, centres on public Twitter messages sent by Hopkins to Monroe – apparently in a case of mistaken identity – after a memorial to the women of the second world war in Whitehall was vandalised with the words "Fuck Tory scum" during an anti-austerity demonstration.
Commenting on the graffiti, Laurie Penny, a columnist for the New Statesman, tweeted from her account @PennyRed that she "[didn't] have a problem" with the vandalism as a form of protest, as "the bravery of past generations does not oblige us to be cowed today".
Shortly afterwards, in a tweet directed to Monroe's then account @MsJackMonroe, Hopkins wrote: "Scrawled on any memorials recently? Vandalised the memory of those who fought for your freedom. Grandma got any more medals?"
Jonathan Price, for Hopkins, told the judge in written argument that the columnist's case was that "this relatively trivial dispute arose and was resolved on Twitter in a period of several hours".
He argued that "no lasting harm, and certainly no serious harm", to Monroe's reputation resulted from it. Price said Hopkins's case was that "these proceedings are an unnecessary and disproportionate epilogue to the parties' otherwise forgotten Twitter row".