Yayhigh canceled a stage play, due to lesbian character!?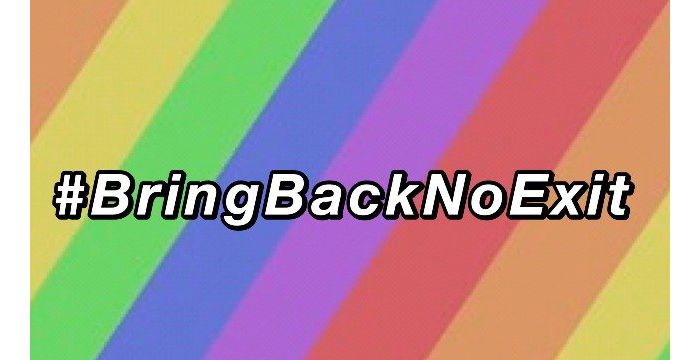 Source : #BringBackNoExit
By : Ruta
'No Exit' is the name of a stage play directed by Jared Serpa, by Buchanan High School, California. Canceled before its second act. Given the reason that one of the character is a lesbian.
The represtative of the project announced that 'The stage play; 'No Exit' by Jean-Paul Sarte has been canceled in a few hours prior, before the second act happened. The play is part of the acting class of said school, and yes, the screenplay has been adjusted to be more suitable with the school demographuc. We worked hard for months, from dusk to day someday, even." "The reason we were given for the cancellation was something along the lines of there's a lesbian character and some parents may have to explain to their child that some women love other women," "That just shows how cowardly the parent is for not talking to their child about reality and telling them that the world that they live in isn't perfectly heterosexual like they want it to be," Serpa said in a video posted to Twitter.
However, the school officials stated that they "feel terrible" about the cancellation "because we know how much work the students put into the production."
a main point... pic.twitter.com/8Eb7Jf5jrC

— Jared Serpa (@shortclayton) January 21, 2017