A Police Officer Accepted A Proposal From Her Girlfriend At The London Pride Parade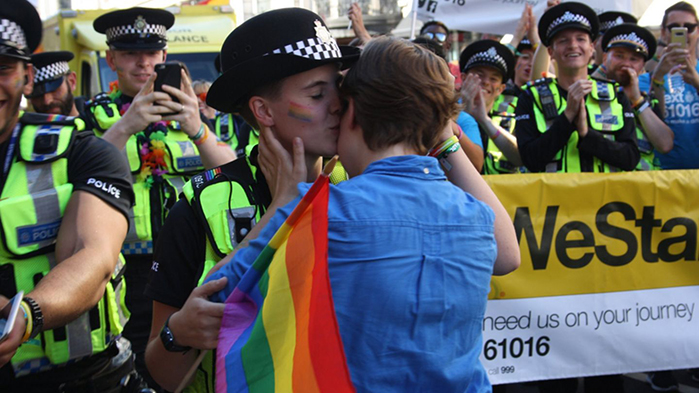 Photos : HannahEachus/Twitter
By : Ruta
At London Pride this weekend, people gathered to celebrate all forms of love. But one couple was also celebrating their own love, as videos and photos captured in a Twitter moment show a police officer accepting a marriage proposal.
The couple doesn't want to be named publicly, according to the BBC, but we do know they cohabitate in London and have been dating for five years. The video shows them hugging before one woman gets down on one knee and proposes to the other, and then they hug again. All the while, the British Transport Police officer is carrying a rainbow flag.
The theme was "Love Happens Here," and this video embodies that spirit.