Emma Stone Is Lesbian In "Battle Of The Sexes"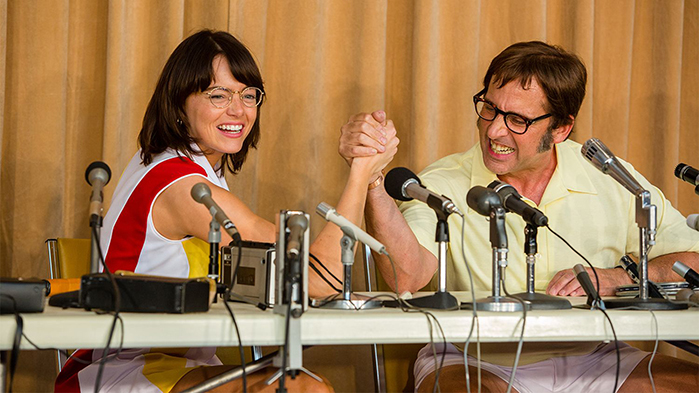 By : Ruta
The history-making 1973 tennis match that became known as "Battle of the Sexes" now comes to life in a new feature film starring Emma Stone and Steve Carell. In Battle of the Sexes Stone plays tennis legend Billie Jean King who agrees to a game against former tennis champ Bobby Riggs (Carell) that became one of the most watched televised sports event of all time.

"This was a really important and serious time in the women's liberation movement, and it was one of the first times that a political issue was acted out in the circus-like atmosphere," co-director Jonathon Dayton told People. "It just felt incredibly relevant to today's time."
Stone portrays King, who at the time of the match was married to a man, but came out as gay in 1981, becoming the first prominent female athlete to do so. She has also been an outspoken advocate for for LGBT rights and for women in sports, arguing for equal pay for female players and founding the Women's Tennis Association in 1973.
"Emma trained like an action hero," added Dayton on the filming of the movie.
ภาพจาก lotl.com
In addition to Stone and Carell the film also features other big names like Alan Cumming, Sarah Silverman and Elisabeth Shue. Battle of the Sexes hits theaters Sept. 22.