Single ladies 'til the world ends, The Shemale x Tomboy play seems to be a thing.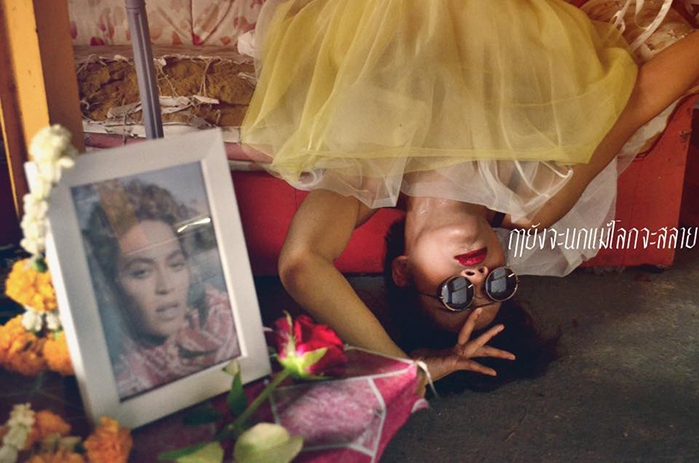 Source : Nakornrath Theatre
By : Ruta
Even though it was advertised as 'The Shemale story as if it can be a play' we considers this play to be one of the most interesting stage play this month. The spiciness of the production, and the star actor such as 'Pattavi Devakraiwan' who have made some colorful marks on the stage such as 'The rainbowfish; My mermaid dream'. Accompanied a tomboy actress; 'Chatravi Phakdee' who plays a (you guessed it) a tom. So we'd rather call this play a 'The Shemale x Tom story as if it can be a play'
---
---
With a long ass name, Single ladies 'till the world ends' has a series of explaination for the name to clear the confusion:

'Bird, is a slang for missed (as in not hitting target) losing men, it's root came from well... Bird!" (Diary Tootsy, 2013)

"I have a thought of men becoming a bird patmatriarch, but never thought that they would vanish altogether..." Miss Carter

and a really short Synopsis: "... on the day that humanity has vanished from the face of the earth, Miss Carter struggles for survival in the lonely world... until. she met an unexpected soulmate"


Single ladies 'til the world ends by Nakornrath Theatre will be shown on 12-13 January of 2017, 7:00PM (2:00PM on sunday) skipping Tue/Wed, @ Democrazy Theatre Studio (MRT Lumpini) 400 baht per ticket, 350 baht for students.
More info @
www.facebook.com/nakornrath/