"PRESENT PERFECT" Story of a budding relationship of two Thai men in Japan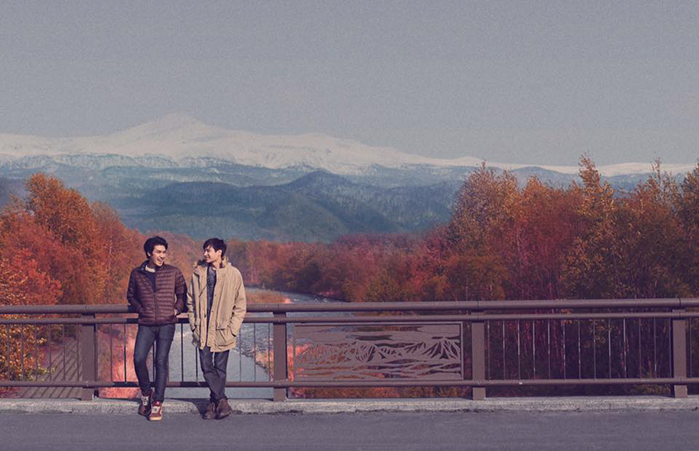 By : Ruta
This is one of the good one, guys. 'PRESENT PERFECT' is an indie film that has made quite a wave after they released the teaser, that, the thai film crew went all the way to japan for a production. More so, the films shows some quality that is absence from the mainstream gay movie in thailand, which is short shorts and hardcore pornographic scenes.

'PRESENT PERFECT' Tells the story of Tei, a hurtful man from Thailand, who decided the abandoned the tragic story and live in isolation in the town of Higashikawa. Which leads to him meeting Oat, a man who travel to japan to experience freedom for the last time of his life. This enconter formed a beautiful relationship between two men, because each has their own trauma in their life.

This film recieved funding from the town of Higashikawa - the ticket was quickly sold out in bangkok theatre, and has been screened in many countries around the world. For thai fans, you'll get to see the film 'PRESENT PERFECT' this nineth of march.