7 best scenes in 'Make It Right' MV by BamBam GOT7, JAYJAY Kritsanapoom, MILD Wiraporn, BEST Nathasit, CAPTAIN Chonlathorn, UD Awat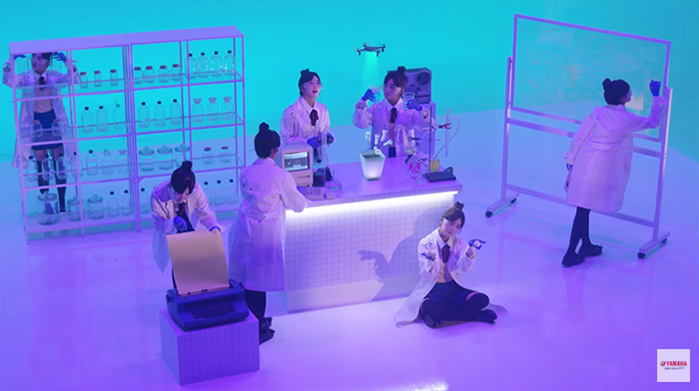 Source : Yamaha Society Thailand
Photos : Yamaha Society Thailand
By : Ruta
A new beatful MV has been released, the first ever collaboration of BamBam GOT7, JAYJAY Kritsanapoom, MILD Wiraporn, BEST Nathasit, CAPTAIN Chonlathorn, UD Awat in a single release : 'Make It Right' other than the heartful beat, the MV is so advanced and modern. And this is seven best scene we had compiled for you!
1
MILD Wiraporn and her laboratory in which she duplicate herself, and multitask around the room. In this one I fancies the decoration of the scene, the dupe effect, and her neat costume, so cute.
2
BamBam GOT7 comes with a latest trend, in a pajamas! All while shaking his hips around, tingling with the air of coolness despite the casualty. With a bed no less!
3
JAYJAY Kritsanapoom also multiplied, but not in conventional way, mind you. And now he's debuting the newest Yamaha QBIX bike. Just a static pose fits him well in a suit.
4
The virtual reality ping pong scene with CAPTAIN Chonlathorn and MILD Wariporn doing ping pong thingy. But it was revealed later that this is all in virtual reality
5
In this scene shows UD Awat being a sculpture. Lovin the violet lighting, the sculpt is great, but then theres a twist that he actually holding a phone, and that it's a modern artwork which is awesome.
6
Up next is BEST Nathasit pulling the bowstring in a very alluring sitting posture, all with camera artistically panning around.
7
MILD Wariporn and the tentacle! nuffsaid.