Tom's scandal, and the homophobia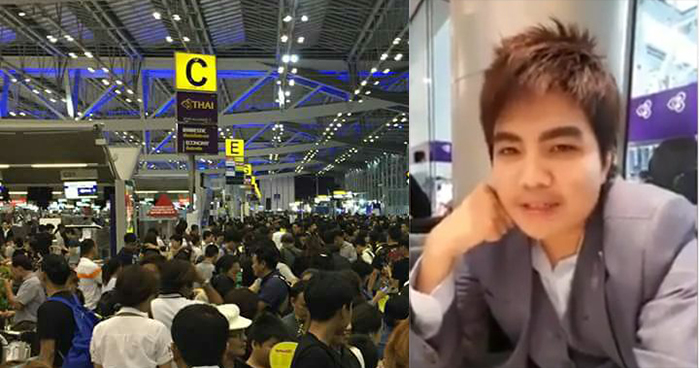 By : Ruta
News of the Songkran Festival stranded Thai tourists is hot. In the case of Thai tourists, more than 1,500 lives were left hanging by the tour company, in the Suvarnabhumi Airport during the Songkran holiday. However, there is no sign of the tour company and and anyone taking responsibility. The event has resolved over time, though. In summary, it is a tour of a direct sales company. The owner was known in the social world at this time as, "Tom Shogun"
Facebook user SA Marisa posted 2 video clips, stating that the person in the clip was Shogun. With the message saying "Lying b**** !! The face of the Shogun who fooled people! The company sells food supplement for thousands and claimed it to be free. This scum of the earth must be caught" etcetera etcetera.
And even when Paysit Chayalai is finally arrested and prosecuted. But the social world and most people are still attacking. Tom is called Tom Shun Tung (the original nickname of Shogun). The question is, if it is a case of fraud or other cases, when the accused or the offender is a common man - why do not they call these guys with sex stretches like this? Not just that. The attack in this case also spreads the homophobia in many other forms, such as comdemning all tom as bad people and scammers by fierce keyboard warriors.
However, this article doesn't directly trying to provoke hate against Tom hate, but we wish to raise awareness of the tolerance toward LGBT, that it is just a thin veil, easily broken. Moreso, after looking at this issue, we might even find that maybe - we don't really understand it that much.