Peemai became a total fitness junkie. Sporting a set of abs.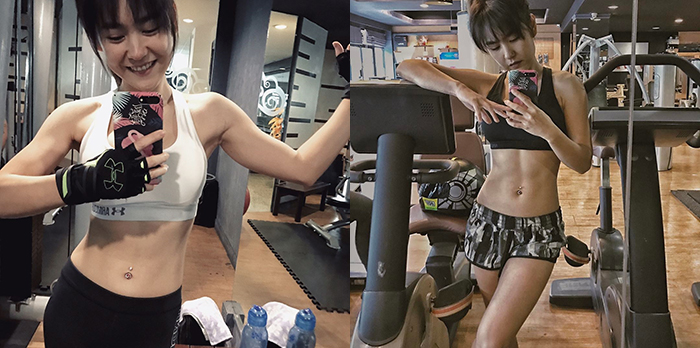 By : TT
This summer is going to be a clear sky, with a chance of FIERY BURNING
DEATH
hotness. Because now 'Peemai - Sumonrat' is busy updating her instagram, filling the dashboard with her abs. It's a great thing to see he back to body caring after letting herself go for a long time. An AAA class return.
Because now he has it all, from a fit arms, athletic thin waist, thick abdomen, THICC. And most of all, she look happy and fresh. Makes us forgot that she has just recently hit 32. If you want to have that concrete wall for a belly, start exercising now, why wait for a new year resolution!