Transgender wrestling champ disagrees with the recent 'Bathroom Bill'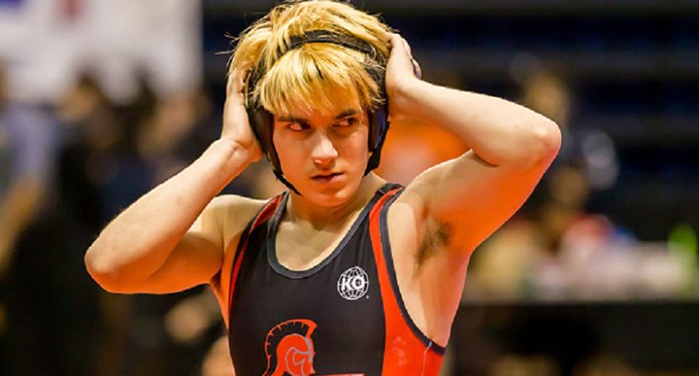 By : Ruta
Mack Beggs said in February that he doesn't wrestle to carry the transgender torch.
But the 18-year-old transgender student who won a Texas state championship wrestling against girls in February because of the UIL's ruling that the gender on his birth certificate should govern who he competes against spoke up Tuesday in an advocacy video targeted at Texas lawmakers who are considering the so-called "bathroom bill" in a legislative special session.
"Transgender athletes aren't cheating. We aren't choosing. We belong," Beggs says in the video. "And now legislators are trying to take that from us and strip us of legal protections. ... Transgender people are not to be feared. We deserve the same rights and protections as everyone else.
"Our ability to access spaces consistent with our gender identities and to have the same legal protections and opportunities to thrive should not be infringed upon."
Beggs partnered with a group called Athlete Ally, which was started by straight and cisgender athletes to support their LGBT teammates, for the message as state legislators are considering various topics, including bathroom legislation like Senate Bill 6, which was also known as the Texas Privacy Act. That bill would have required people using restrooms in publicly owned buildings to use the restroom that matches their "biological sex."