Klaze Siraprapa Deesamer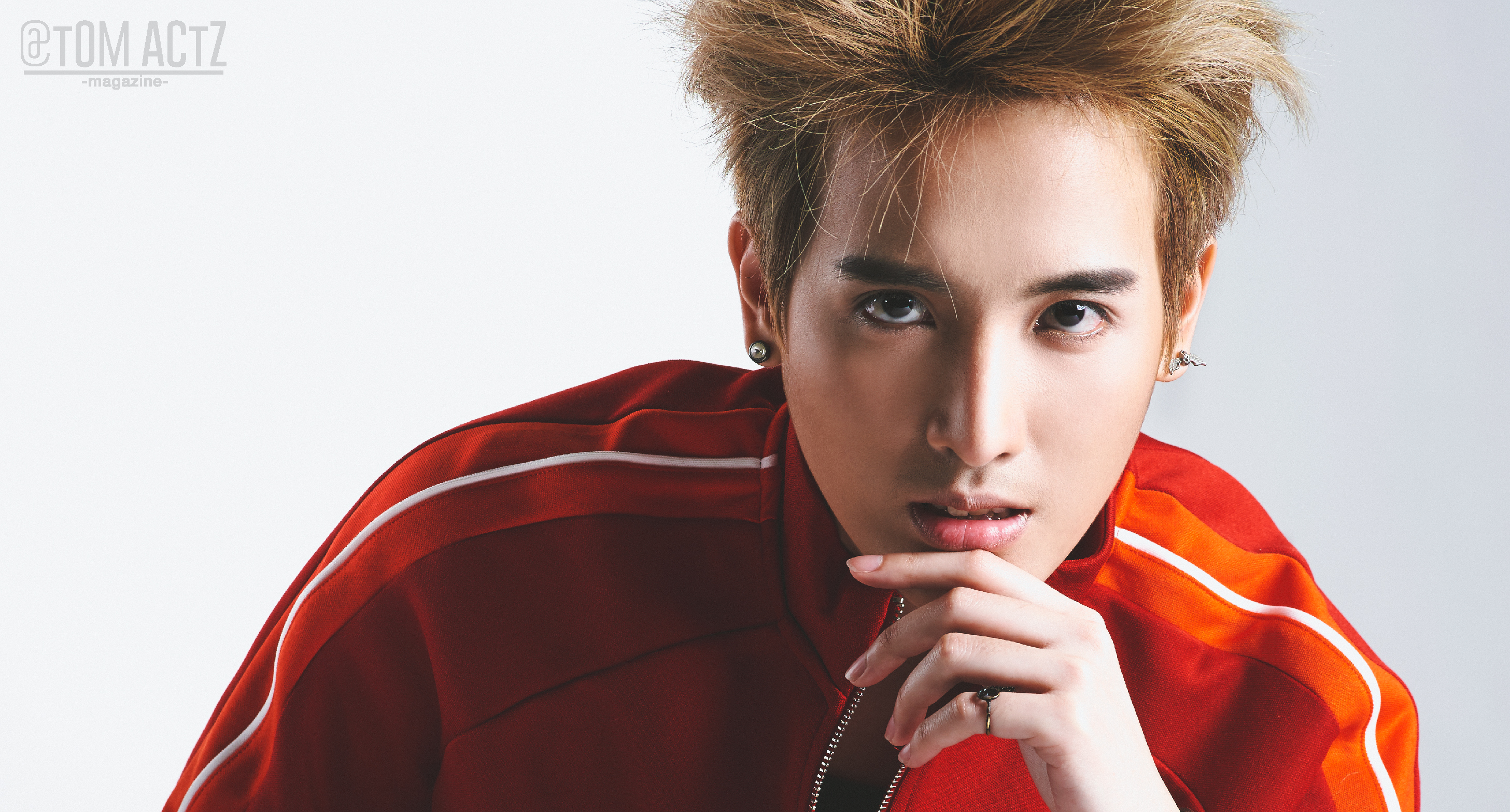 The peach does not fall far from the tree, is a metaphor that is relatable to Klaze - Siraprapa Deesamur, the second daughter of a famous singing family, 'the same old dearly' Pao - Sayun Sunya. With a pretty face that is directly resembles her father, sweet tingling voice that many may have heard. Today we give her a new look for a big, meaty fashion
set for @tom actz Magazine cover. The full magnitude of effort was given by both the costume team and the model herself. Dazzling in every angle, no matter how many styles her hair sported
, how many attire she wore, how difficult the pose maybe, she has no fear. With this much of a determination, she would shine brightly on the catwalk and as a fashion model!
Tell us something memorable that isn't told anywhere else about you and your father.
Grace:I like his personal character, he is strong, a natural leader. Usually people would see him as thuggish...

When did you start discovering yourself?
Grace : I was in sixth grade at the time, had a french braid too. And so I like this one girl, who is the cutest in the fourth grade...

What is your father attitude toward what you are?
Grace : In fact, He doesn't know. I am what I am like this all the time, but he always view me as one of his daughter, but I don't know what kind in my father's eye...
How do you feel on that first time on stage?
Grace : When everyone first listened to it they say that I have a string accent, and none of country voice. Because the country needs strong accent and exaggeration. The pitch is either high and low. I never sing for anyone before, and never anywhere. Only on stage, and the mic is needed, then the spirit would take place. (laugh)...
It's an interview that is filled with laughter, smiles, and droplets of tear. This talk with Klaze taught us about the warmth in the family, the indestructible bond between siblings. Even
though dear father has passed away, the fondly remembered memories and Klaze's music experience, the crowd expectation and the remembrance of the fans. Follow Klaze's - the handsome daughter of Sayun's interview in full, packed with content in this september issue of @tomact magazine.