Pink's "What About Us" music video ooozes of romance and politic.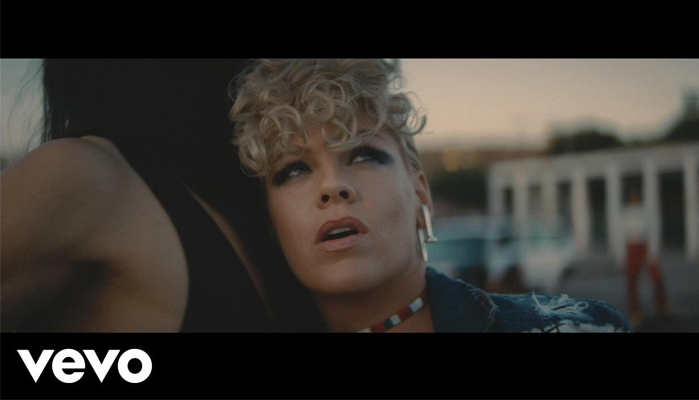 Photos : aelitaxtranslate.com
By : isamupipe
One day after MTV announced Pink as this year's recipient of the Video Music Awards' Michael Jackson Video Vanguard Award, the pop star released her politically charged "What About Us" video. The visual is heavy on hard-hitting dance moves -- everywhere from a diner to a desert is turned into a dance floor -- and also shows abandoned police cars, a helicopter chase and more. Throughout the vid, Pink largely plays up the song's rallying lyrics that repeatedly beg the song's titular question. At the climactic bridge, the singer stands on top of a car (wearing the same silver puffer she is wearing on the album cover), as if refusing to be ignored for a moment longer.
"What About Us" is the catchy lead single from the 37-year-old singer's upcoming seventh studio album,
Beautiful Trauma,
due out Oct. 13. Watch it here right now!