Lorraine Broughton, a lesbian Mi6 up on the pedestal of cinematic femme fetale!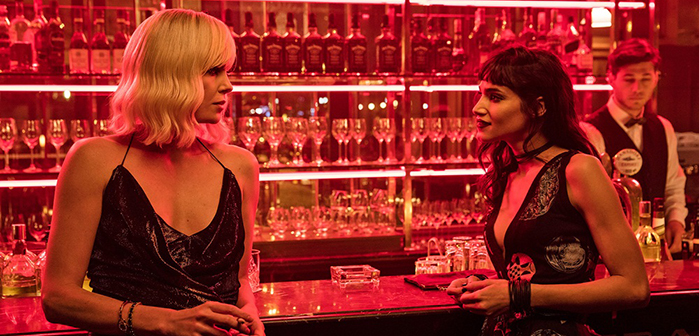 By : Ruta
Stunts and sequel potential were the hottest topics at Atomic Blonde's Los Angeles premiere Monday night. In the action film based on the graphic novel The Coldest City, its star Charlize Theron was tasked with a slew of stunts. Lucky for her, the film's director David Leitch first started out in the stunt world, and along with the film's stunt coordinator Sam Hargrave and Theron's stunt double Monique Ganderton, everything went off without a hitch. "We actively searched for something like this and then we developed it for five-and-a-half years, and I think you can't develop this for that long and not know that this story is really being forwarded by the action. I always knew that that's what it was going to be," Theron tells The Hollywood Reporter.

Atomic Blonde hits theaters July 28.