Another giant leap for Ireland, with an LGBT prime minister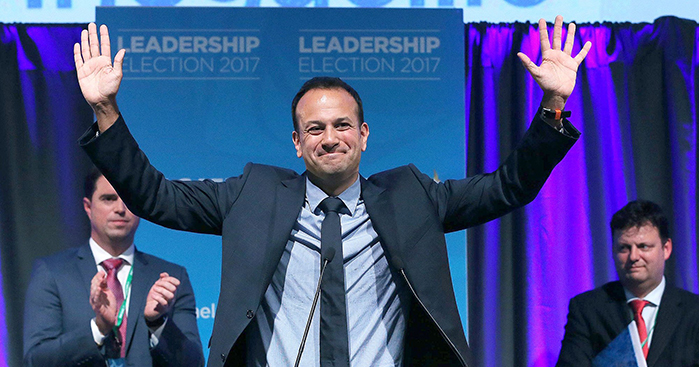 Photos : people.com
By : Ruta
Leo Varadkar will be Ireland's next prime minister, becoming the first gay man, the youngest person, and the first member of an ethnic minority to hold that post.
"Speaking after the final votes were tallied in Dublin, Varadkar said he was delighted, humbled and honoured to win," the newspaper reports. "Coveney joked that at least his children would be pleased that he had lost." Varadkar is more liberal than Coveney but is not exactly a leftist; by Ireland's standards, his politics are center-right, The Guardian notes. His priorities include battling welfare fraud and aiding small businesses, and he once controversially called for the deportation of undocumented immigrants.
ภาพจาก pinknews.co.uk
Varadkar will become the second sitting openly gay prime minister in Europe, joining Xavier Bettel of Luxembourg. Previous out European heads of government include Elio di Rupo, a gay man who was Belgium's prime minister from 2011 to 2014, and Johnanna Sigurdardottir, a lesbian who was Iceland's prime minister from 2009 to 2013.