Nann Sunantha Yuraniyom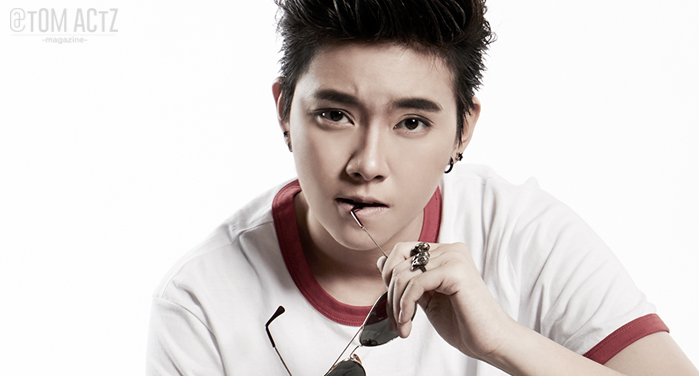 A yearning return. Had a talk without boundaries with NAN - SUNANTHA YURANIYOMhandsome lady singer packed with skills, being actress, VJ, and DJ. and her work that many are eager to see, and is a subject of talk; Is she still singing? Even though she has her schedule filled with many things, she never disappoint her fans, because she is now discreetly composing a single for us to listen, and this time she has appeared on the cover of @tom actz Magazine in a concept of 'Bring it Back!' (sooo suave!) and starred in this issue interview for her fanclub and @tom actz community.

You did so many things back then, as being a show actress, VJ and DJ, How do you manage your routine?
Actually my main work is being a singer, but to be able to release a single, It takes quite a lot of time, and cannot be done instantaneously, But DJ work is what I do regularly, that's probably why people sees me this way. Some may ask if I am still a singer….
Let's talk about music. How's your now?
This song is the song that I involved with heavily, in both melody and lyrics. One of the most involving work in my career….
Is your view toward love is the same as what you've stated in the song?
Not exactly. I have felt crush, disappointment, and worthless. But when I grow up I realised that to feel that way would only bring us argony.
Now that the society opened up for LGBT more. How does it affect your perspective on life?
I see that this country opened up a lot, so I don't feel any discomfort. It's just that when I was very young, I don't understand my brash female friend, who is unpopular to others…

And this is not all! Either it be career, romance, lifestyle, and hobbies. This is just a tiny excerpt of a much larger interview, and not even half of what we have to offer in the issue that will be on shelf this june! And repeat!, this fashion set is packed with the handsomeness, and beefy interview. And would be a pity to miss. Let's go and buy @tom actz Magazine this june!