New song from the Scissor Sisters dedicated to the last year Orlando massacre.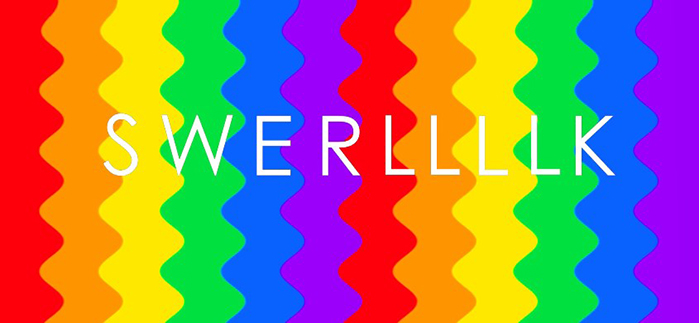 Source : Scissor Sisters
Photos : Scissor Sisters
By : Ruta
MNDR and Scissor Sisters have joined forces with GLAAD to release a charity single called "SWERLK." Proceeds from the single will go to Contigo Fund, which offers financial support to organizations working to heal, educate and empower communities affected by the Pulse nightclub shooting in Orlando. The single is released just days before June 12, the one year anniversary of the tragedy. The collaboration is the first time the Scissor Sisters have gotten back together since they went on indefinite hiatus in 2012. Check out the track's lyric video, and a chat with Scissor Sisters' Babydaddy and MNDR about the partnership.
"Pride is a time for us to celebrate who we are and where we came from. We owe so much of our love for music, art, fashion and beyond to the LGBTQ pioneers who came before us, in less accepting societies than we were fortunate enough to be embraced by," said MNDR. "Last year gave us a reminder of how much we still have to accomplish. More than ever, we need to SWERLK into pride knowing that love is in the air for all of us."
Babydaddy explained how the song came to fruition: "Scissor Sisters have a long relationship with the Elton John AIDS Foundation. When we decided to make SWERLK, we contacted them for guidance. We wanted to work with an on-the-ground organization in Orlando to help them heal and rebuild their community. Contigo Fund was sent to us by EJAF and we know they were the perfect partner to for the project," he said. "Our long-time friend and confidant David Russell, who works with Sia, put forward GLAAD as an additional partner. GLAAD was excited to be able to add an uplifting and fun message to what is also such a serious time for our community."