Boy o' Mine - A new lesbian stage play coming up!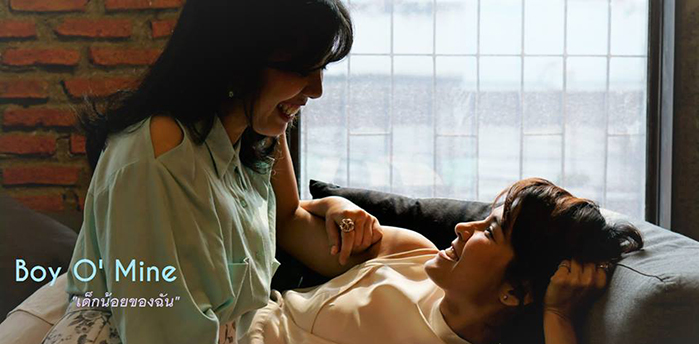 Photos : theatre8x8
By : Ruta
Admittably, its only seldomly that we had a chance to see a stage play about lesbian love, and not the popular Gaymen and/or Trans romance. But now, the theatre8x8 has just announced the Boy o' Mine which is exactly that. Although nothing much has been revealed about it, other tham the cast list, but it is just enough to hype us up for the upcoming 21st of Jlu @ Creative Industries At M Theatre - Petchaburi.
Casts:
Pear - Pimlada
An experienced MC and actress who has been taking interest in the stage play or a long time, till her first collaboration with Noppan - during the limited rehearsal time of Happy new Years Mr.Smith, I have seen so much potential residing in this woman, so I invited her for a play. And other than her passion for acting, she also had intrest in cooking - for the Moon Taste - her soup crusine, which grows along side her skill and experience regarding stage play. She will be playing Sujitra, a loyal lover who will not abandon her peers.
Anne Varattha Tongyoo
Anne, graduated from the acting class of Chulalongkorn University - we had worked together before in two of my directing work. and in 2016, she had also worked in various independent play groups of thailand - and had a chance to be a part of Asian Art Exchange convention in japan and had recently won the Best Performance by a Female Artist from the IATC.Thailand - for a play 'Stick Fighures' directed by Patarasuda Anumarnrachaton. Now she is a freelancer with her work appearinb in both TV series and commercial, until now.
"Boy o' Mine' Will debut on 21 - 31 this Julym @ Creative Industries At M Theatre - for more information : www.facebook.com/events/438103979895603