Pride Month cute doggies compilation!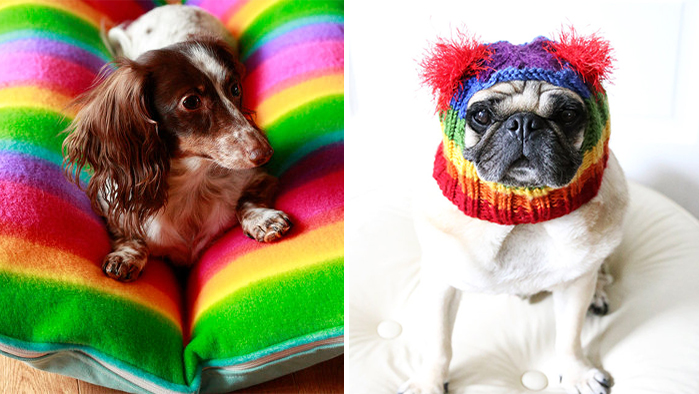 Photos : SewDoggyStyle, MelissaStitches, The Twirl, thewoolykraken, AllYouNeedIsPugShop, TheOminousCloud
By : Ruta
The June of every year is the Pride Month, the month that celebrates the month of pride in LGBTQ. Because other than the festivals that are popping up in every corner of the world, there's also plenty of online coming out everywhere, all fun and with supportive community having their back. Just as we compiled a photo album of doggies with rainbow right here in this article. Woof for equality!
Source @ SewDoggyStyle
Source @ TheOminousCloud
Source @ AllYouNeedIsPugShop
Source @ thewoolykraken
Source @ The Twirl
Source @ MelissaStitches