A lesbian couple lived on the both for 10 months to escape the hate and prejudices.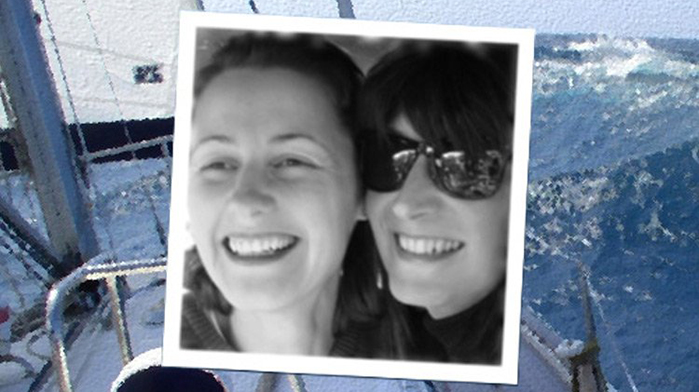 By : Ruta
You might think traveling a thousand miles or climbing any mountain might just be in the songs, but a lesbian couple proved there is no distance when love is a possibility. A lesbian has shared how she escaped her homophobic family in Russia by boat and sailed for nearly a year to Canada, Prospekt Mag reports. Elena is from Ivanovo, a city 250 km east of Moscow, was forced by her parents growing up to wear high heels and makeup to look like a 'proper woman'.
'Meg can do everything, she is a musician, she plays the piano, flies planes, sails boats … To me she was this incredible woman, she simply stunned me with what she could do, and, of course, I pretty much instantly fell in love with her,' she said.
After six months, they decided to meet in Kiev, Ukraine. Telling her parents she was leaving to go to the opera, she secretly packed a small bag to make her escape. When Elena and Meg met at the Kiev airport, Elena told Prospekt Mag: 'When I saw her, I saw she was standing in the crowd of people. I don't know how to explain how I felt, but I think I was so excited that I could hardly understand what was going on around me.' But as the days past in Kiev, she began to receive calls from her mother and boyfriend. And this time, she decided to be honest.
It was then that the couple decided it would be best for them to seek a safer place to call home, and began hatching a scheme to get to Canada, where they could seek asylum. The couple headed to Turkey, and Meg mortgaged her home and in Canada and bought a boat. After two months, they set sail for Canada. They had to endure 10 months straight of sailing, including surviving a hurricane in the Atlantic, before finally reaching the safety of Canadian soil.
"When we arrived, it was all very quiet, it was 2 a.m., we simply parked the boat at the yacht club and there was nobody there. And that was the irony of it. We had completed such a huge journey for love but there was nobody to meet us. It was pretty silent. We didn't actually need anything, we just wanted to sleep, to rest, and to start living our life," Elena said.
Source: advocate.com