Color of Love artwork by students, reflects lesbian love through color palettes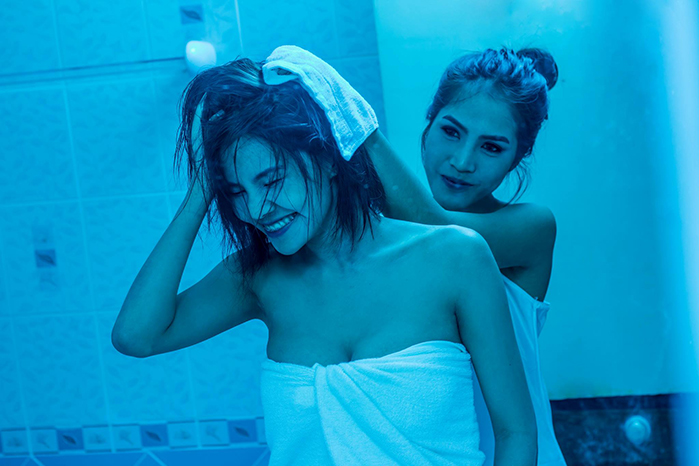 By : Ruta
One of the most alluring pieces of art in a while. The photographic art gallery 'Jubshai Photography 27' of the Pohchang Academy of Arts -- in the past month, @ Ta Maharaj. The works of one female student 'Napassorn HomHuan' who created a photoset in the name 'Color of Love' that expresses emotions and good feeling of everyday romace, based on womanly love and her own experiences.

The photoset is shaded in seven different tones, as a symbolism for seven days of the week. Using the shaded key lightning for clear mood expressing of girl-girl romance, in many different moods, emphasising on female figure.
YELLOW : Refreshing, optimistic and cheerful.
PINK : for unconditional love and nurturing. a color of universal harmony and emotional balance.
GREEN : the color of balance and growth. Natural and peaceful.
ORANGE : color of social communication and optimism - passionate and fun.
CYAN: the color of trust and peace. It can suggest loyalty and integrity.
PURPLE: the color of the imagination. It can also conveys mystery and sadness.
RED : Color of energy, passion, action, ambition and determination. It is also the color of anger and sexual passion.
See more of her work at
IG :
ggiftphoto