Acquaintances, a lesbian short film. Simple but hits like a truck.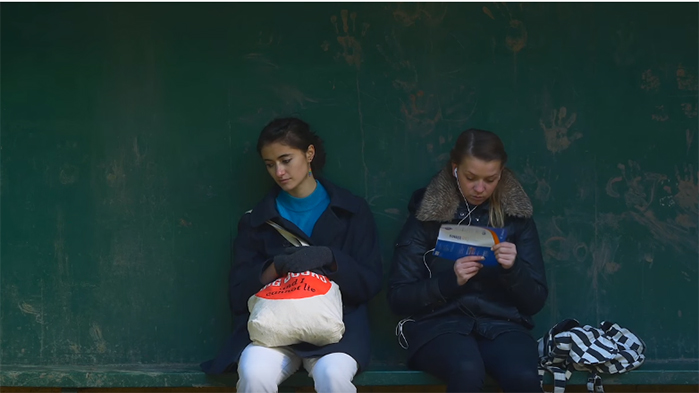 Photos : Acquaintances
By : Ruta
There are all kinds of lesbian and queer movies, web series, and TV shows out there, and we're grateful for them all (well, ok, maybe not all ). Sometimes we come across lesser-known, independently made films like this one, which was first published to YouTube in 2016, and are very pleasantly surprised. Acquaintances, by young filmmaker Christine Loveridge, is approximately six minutes long and tells a simple story of two girls who meet while waiting at a bus stop. It isn't particularly dramatic or even funny, but you'll want to keep watching. Why? It is hopeful. It feels genuine, it's relatable, and there are some beautiful moments between the characters who go from being strangers to – well, maybe more than just acquaintances.
Sometimes there are days when it feels like the whole world is against you. And sometimes there are times you think, but maybe I'll meet someone special today. Anything is possible, right?