Elle - Oscar nominated feminist rape-galore film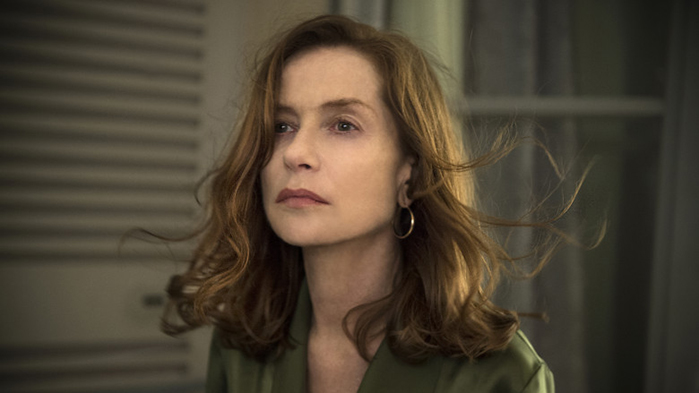 By : ชีวิตผมก็เหมือนหนัง
Although this film has missed the academy award. (Although Isabelle Huppert has won quite a few best lead actress award from other stages) In the circle of new wave french film, this film still screens in thailand, and has a fair share of lesbian vibe. So better hurry and get yourself a ticket, before it runs out.
A middle-aged French woman, Michèle Leblanc, is raped in her home by an assailant in a ski mask, then promptly cleans up the mess and resumes her life.
She is the assertive head of a successful video game company, where her male employees are alternately resentful of or infatuated with her. She feels detached from her son Vincent, who submits to the pregnant Josie, his domineering, ungrateful and likely unfaithful girlfriend. Michèle has a contentious relationship with her mother, whom she resents for her narcissism and involvements with younger men. Meanwhile, she carries on an affair with Robert, the husband of her best friend and business partner Anna, and develops a risque flirtation with her neighbor Patrick, a banker who is married to a devoutly Catholic woman named Rebecca.
The film's atmosphere is splendid - and unpredictable. (Just as the lead's acting) Every scenes are filled with suspense, that will put you on the edge of your seat, because it's unknown when the threat that is looming around Michele would strike. More so, this film as some of twisted dark humors here and there, and a speck of a smile that appears on Michele face is something that breathed life into the character, and not being bland all the time.
Director Paul Verhoeven is famous for his provocative films, often combining sex, violence and psychological power play. Actress Isabelle Huppert is famous for her demanding roles, often playing powerful women with an obsession for sex and/or violence. Put the two together and you can guess what you get. Elle's lead character, Michèle, is a woman who owns a video game company, specializing in games filled with extreme sex and violence. She casually shares her bed with her best friend's husband. She masturbates watching the neighbour unloading the trunk of his car. Her father is a convicted serial killer. Oh, and she doesn't seem to mind getting raped.
Follow @tomactzMag