Kristen Stewart as chill as she is. Her bite hurts.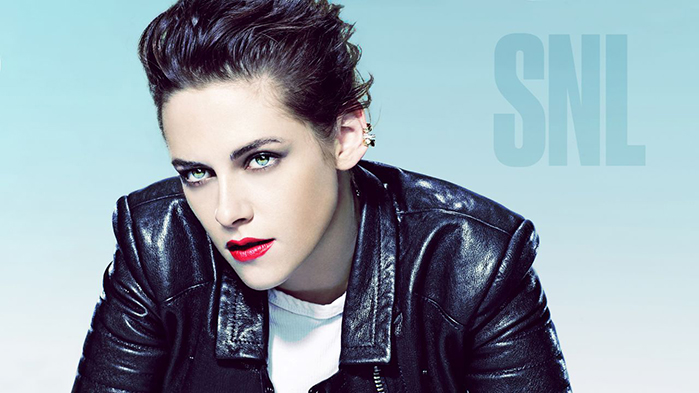 By : TT
When Saturday Night Live hired Aziz Ansari to host its first post-Donald Trump inauguration episode, the show landed not only a talented comedian, but also the ideal spokesperson for an immigrant population that might be worried about their place in our country. Given that Ansari didn't have anything to promote (the second season of Master of None doesn't premiere until April), the choice seemed more political than anything else. And Ansari did not throw away his shot: he made full use of his platform, addressing Trump, racists, and victims of racism in a scorching, hilarious monologue. It was some of the best material S.N.L. has aired since the show finally put Trump firmly in its crosshairs. And while the series is taking a break until next month, when it returns, it will do so with another perfectly selected and politically-charged star.
"He was mad at me a couple years ago!" Stewart told Variety while promoting her new film Come Swim as part of Refinery29's Shatterbox Anthology at Sundance. "He was really obsessed with me, which was f--king crazy, like what? I can't even understand it."
The backstory: back in 2012, when the presidency was just a glimmer in Trump's eye, he got (way too) involved in the public breakup of Stewart and her then-boyfriend, Robert Pattinson.
While Stewart has been less than outspoken about politics before now, the evolution of her career has made quite the resounding statement in Hollywood. Stewart's early, promising trajectory took a dramatic turn in 2008 when she first appeared as Bella Swan in the Twilight franchise. Embraced by that series' rabid fanbase, the teenaged Stewart never seemed comfortable with either her astronomical fame or acting the part of swoony, vampire-loving Bella. Stewart still defends the films, but her stiffness in the role was mistaken by many critics for lack of talent.