When a mother begs her son for marriage.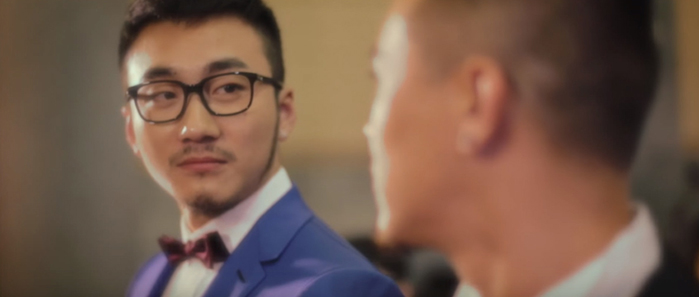 Photos : Blued
By : Ruta
It's a universally acknowledge, that in chinese culture, men are the true heir of the bloodline. Which is why every family expected their son to wed and breed - furthering the bloodline. No matter how far we have gone forward, this very tradition persists in people's mind. Just as mentioned in this shortfilm based on a true story > 'The Groomsmen'
While the 'Y' series are becoming a trend in thailand, a popular drama 'Addicted Heroin' in china was banned by the authority, along with prohibiting two main actor to have any role together ever again. However, in the past year, there's four films about two men romance released, compiled into one series called ME & MR.X that is produced by a gay application Blued, by creating stories based on real life events. And now with subtitles!
The most interesting plot of the batch is The Groomsmen, that tells a story of a man's breaking point, due to his mother who nag him for a proper marriage. His lover couldn't help but to support him, and being nothing more than a Groomsman beside him in his wedding. Whild this could be a controversial subject in thailand, to devieve a woman, and to not follow your heart is something that is conflicted to our culture, however it is to be aware that these scenario also happens here around us too. We just don't see it.