"Playing a lesbian has changed my life." said Grey's Anatomy actress Jessica Capshaw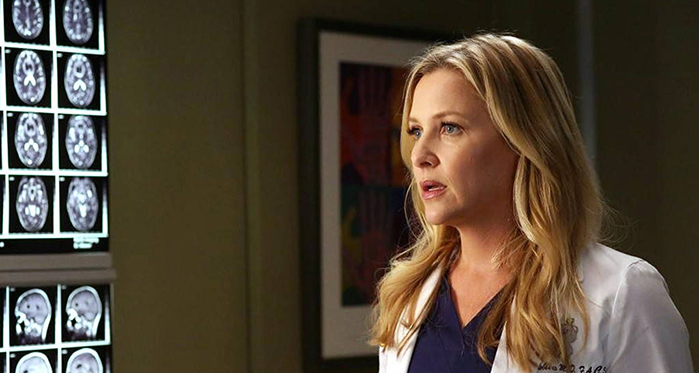 Source : Yahoo Style
Photos : Grey's Anatomy
By : Ruta
Grey's Anatomy actress Jessica Capshaw, who is Arizona on the show, has opened up about how playing a lesbian has changed her life. Capshaw, who first appeared as a guest star in the show's fifth season in 2009, has been through the wringer as Arizona.
Her character has married kick-ass orthopaedic surgeon Callie Torres, been divorced, lost her leg, and is now starting a relationship with Eliza Minnick, cast as this season's antagonist. She said that acting as a lesbian in the enormously popular show for so long had been a huge positive in her life.
"I never would have imagined that I would be able to play a character that would feel like it does so much good," she told Yahoo Style.
Capshaw said that she hoped her on-screen presence helped "people who feel like the character resonates with them and it makes their day a little easier to see themselves represented". Or, she added, it could also provide a crucial tool in teaching family members or friends about homosexuality. "If it's someone watching it who has someone in their life who is gay, and they might have not understood it before … all of a sudden they have another person or another thing to point to and say: 'Oh, that's a different context.'