Hoo lee cow! Note Panayanggool and Ploy Carissa are dating!?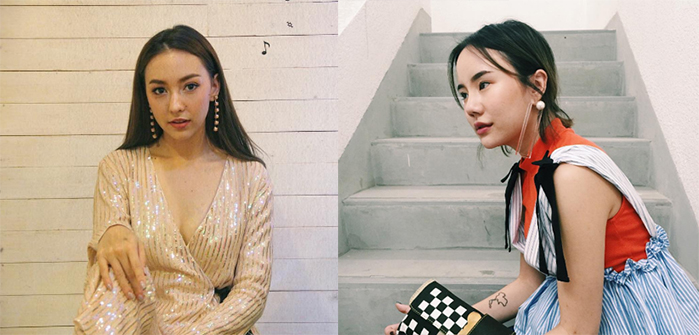 Source : @carissa_spg, @notep
By : Ruta
Jesus H. Christ on a bicycle! Is this the real life?, is this just fantasy?
caught in a landslide, No escape from reality.
The rumor has roamed around, that an artful singer 'Note Panayanggool' is having a secret relationship with 'Ploy Carissa' are dating, as stated by an eagle eyes instagram peeker who caught their suggestive exchanges.
When Ploy posted "I don't have a type. If I like you, I like you" on instagram all while tagging Note.
And in respond(?), Note has posted: "People don't become gay, lesbian or bisexual. People are just falling in love with other people" – Calum Hood, and (you guessed it) tagged Ploy
You know what happens next. It was speculated that the two maybe having something more than a sibling-like relationship. It went so far, her ex 'Pete Pachara' was interviewed regarding the matter. But before any entropy could take place, Note dropped a major buzzkill on her instagram post: "Calm down everybody, we're just sister-like and agreed that love shouldn't have boundaries, no limit, and that everyone have a right to love, and recieve one in return. Happy Valentine Day!"
Welp. There it goes. sorry not sorry