Lauren Jauregui's photoset with Rumored Ex-Girlfriend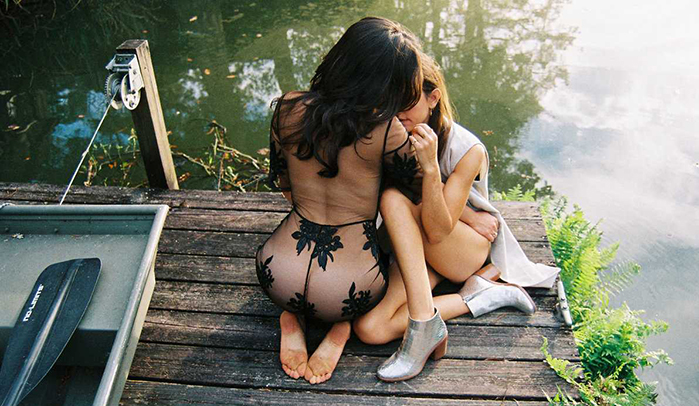 By : Ruta
Fifth Harmony singer Lauren Jauregui came out as bisexual in an an open letter last November. Around that time, Jauregui did a gorgeous "coming out" editorial with rumored then-girlfriend Lucy Vives. Jauregui shared photos from the shoot on Instagram this week, and the pictures will leave you spellbound. ​
The spread, titled "Bare with Me," was shot by Nicole Cartolano, a Malibu-based photographer. Cartolano spoke to MTV about the impetus behind the photo shoot. "Both girls trusted me to photograph them together as sort of a coming-out, but they were nervous how their families would respond and the publicity they'd attract, especially from the Latin American community," Cartolano told MTV. "'Bare With Me' is a compromise which allowed us to describe what Lauren called 'love in the 21st century.'"
"It was important to use their voices to show the world that this is OK, this is acceptable, in the gentlest way possible," Cartolano added.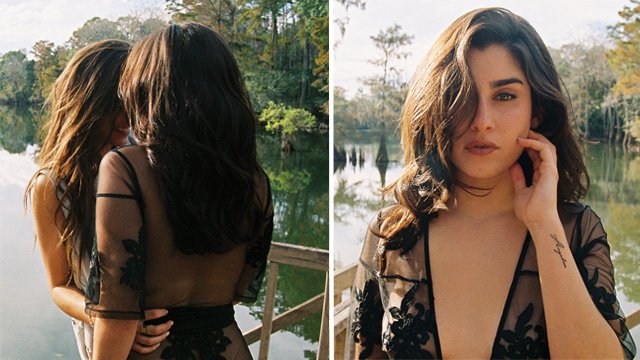 Though Jauregui and Vives are reportedly no longer together, Cartolano said the former couple was happy to release the photos. "Lauren said this: that it's a reminder of a really good moment in time," Cartolano told MTV. "Because at the time, they did really like each other."