How to say hi to gays and make them uncomfortable - BLUED compiled list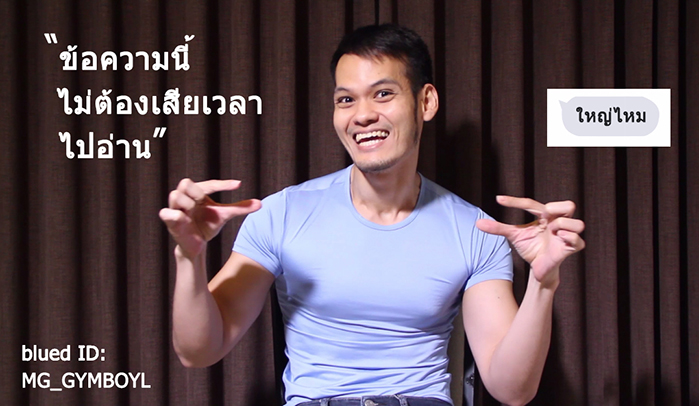 Source : Blued Application
By : Ruta
One of the most controversial video of Blued - The hook up application for gays : The chat opening line that is the total turn off for gays, by interviewing 3 men, on a length of 4 minutes. The most infamous opening line consists of "greet"/"Howulike"/"How big?"
Because the opening line in the hook up application is the first impression of the users, no different from our profile picture and self description. Therefore, simply greeting others for the first time with 'Greet' is something that is not impressive at all, its so basic. Because at the very least it should be 'Hi'/'Hello'/'How u doin?" more than just 'greet' because ironaically it isn't a form of greeting at all
Other than that, there's also plenty of other weird ones like 'Howulike?' asking either you're on top / bottom, which isn't wrong or offensive in itself, but there's no reason to start a conversation with it. Just like asking stranger if they're "MB" (Money boy - Male Prostitute) which is very offensive and humiliating. And that's not all, the notorious dick-pics as a first impression is - without the need to state the obvious - kinda crazy. Now the subject raises the question. What are the opening lines that is a total turn off for the Tom de Lez?