Hidden Figures : Women's friend, femme powah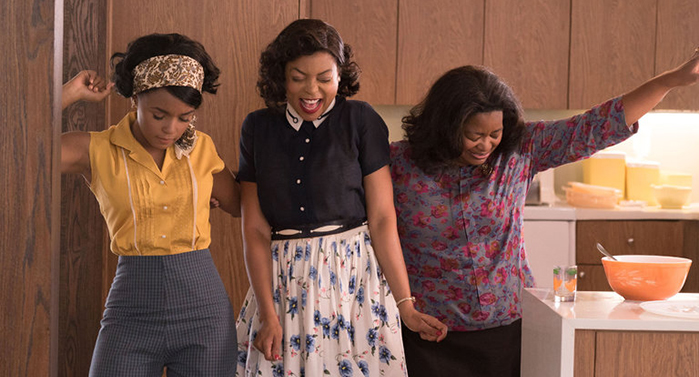 By : ชีวิตผมก็เหมือนหนัง
The unbelievable story of tiny gears in the larger machine, that is vital to it all. The driving force of NASA space corp themselves, that will send men out onto the field of stars. In the day that woman was discriminated from many responsibility, based on their gender and race. But there's three diamonds in the rough, who are behind the greatest achievement known to man. Not the little part, the vital one - minds you.
As the United States raced against Russia to put a man in space, NASA found untapped talent in a group of African-American female mathematicians that served as the brains behind one of the greatest operations in U.S. history. Based on the unbelievably true life stories of three of these women, known as "human computers", we follow these women as they quickly rose the ranks of NASA alongside many of history's greatest minds specifically tasked with calculating the momentous launch of astronaut John Glenn into orbit, and guaranteeing his safe return. Dorothy Vaughan, Mary Jackson, and Katherine Johnson crossed all gender, race, and professional lines while their brilliance and desire to dream big, beyond anything ever accomplished before by the human race, firmly cemented them in U.S. history as true American heroes.
Hidden Figures is considered a trope galore. From character introduction and development, the obstacles that they had to overcome, and the scenes that basically begging for audience's applause, extremely optimistic view. Although there's a part of political drama, the pressure of racism, it was told subtly and almost brushed aside, making the subject mostly unexplored and is such a waste opportunity. Despite that, this is one of those "based on true events" films that the moment you return from the theater you're going to hop on the internet and explore the story. That's a good sign. Unfortunately, here the need to do some fact checking might not stem from all the right reasons.
I liked the trio's atcing, though - Taraji P. Henson, Octavia Spencer, and Janelle Monåe did a great job at playing three co-workers who are geniuely (and convincinly) bonded just as the film intended. Kevin Costner, Mahershala Ali and Kirsten Dunst in contrary, seems to be a bland and weak supporting character. Although they did their job, the question is: was it intentional to make Dunst's character appear so old and messed up?