[REVIEW] ABOUT RAY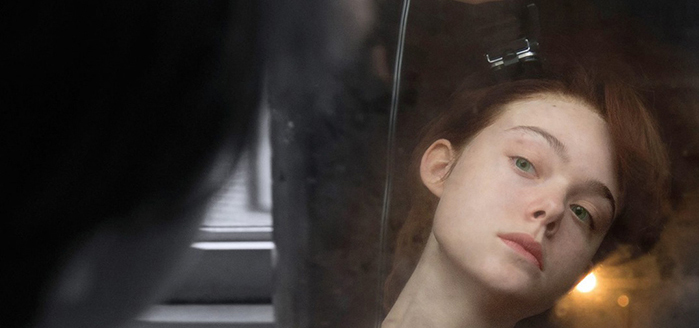 Photos : ABOUT RAY
By : ชีวิตผมก็เหมือนหนัง
Although the promoted name is 'About Ray', but this is actually a saperate theatrical cut of the film (unlike the Toronto film festival debut version) and has a new opening title as 'Three Generations' in which I prefer. Because the film does not only revolves around Ray, but rather three generations of people who are going through the same thing, which is fitting.
As if being a teenager was not hard enough this is the story of Ray who was born Ramona and is trying to change that but needs the permission of both her parents. One played by Nomai Watts seems supportive as a single mother raising Ray all by herself. The other is absent due to a series of events that need to be unfolded so that Ray can be normal.
The movie is a bit of an emotional roller coaster, which is good, but I've definitely been on way, way better roller coasters based on less sophisticated topics. You are suppose to feel something in this type of movie. For me it felt mostly like the film wanted me to have a side on the topic, and then see what happens once all the cards are on the table, but it did not touch me like they were hoping it would.
I saw in another review someone stated that 3 Generations could have been much more. I don't know the more it could have been, but I'm guessing that's what's lacking from this ride. Based on the subject matter, I don't know enough about women going through the process of becoming men to know what's missing to make this story pop. I just know it does not have it.

I do know that the movie is not just about the hot button topic as the title suggest. It's primary story is about (Or should be about) 3 Generations of women in one house. That overall plot may work better as a sitcom with today's episode being about how Ramona wants to live her life as Ray. With the movie's focus on Ray's plot they did not leave that much room for the 3 Generations overall plot, starring Susan Sarandon as the 1st Generation, who owns the home and is a Lesbian living with her life partner (As they are of that generation that could not get married), and is confused about the whole Ray situation, which seems Ironic, but when you watch the movie you'll see it's not, and Elle Fanning is the 3rd generation who was born a woman but is a man inside. Then there's Naomi Watts who plays the second Generation. Perfectly placed in the middle. By traditional standards her problems and hang ups seem normal compared to her mother, who she is nothing like and her son, who she is nothing like. Give credit to these fine actors that I even have a small notion of what you would expect from a film called 3 Generations. I never fully got the joust of who Sarandon was supposed to be playing other than a woman who owns the home, and Ironically Watts character was 2 dimensional, even though the movie revolved greatly around her.
'm thinking the movie should have been like Little Boxes. Not a similar story, as that movie was about the day-to-day effects of racism, but similar in the sense that the comedy of the Dramedy, comes from the family dealing with their issues as a family. I see them attempting this in 3 Generations but it's not done well enough to pull the strings.