World War II Veteran Comes Out as Transgender at 90 Years Old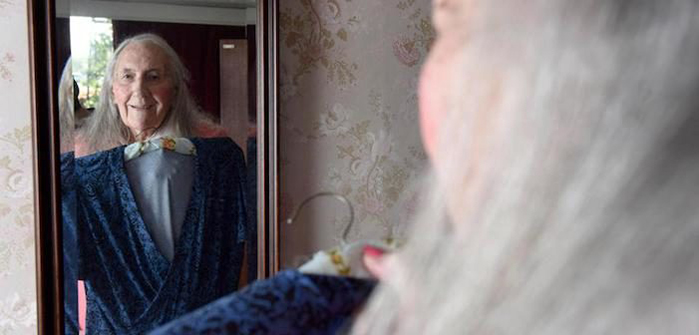 By : มานี
Born Peter, the 90-year-old World War II veteran from Leicestershire, England has recently made the courageous decision to begin estrogen treatments and come out as transgender. "It feels like a weight has been lifted off my shoulders," she told Caters News Agency. "I was living a lie."
Just 3-years-old when she first realized her gender and her sex did not match, Davies said she spent her entire life living in fear that her peers would shun her or force her into electric shock treatment. "The atmosphere [around being transgender] was not safe," she said. "People did not understand what transgender was."
She was also concerned she wouldn't be accepted in the army, where she served between April 1945 and 1948. Though she didn't know how to describe what she was feeling inside at the time (she only learned the term transgender from a TV show in the 1970s), she thought the world would have categorized her as a homosexual.
"I was 60 when it all came pouring out to my wife," Davies said. "She was very sympathetic and helped me all the way, but we agreed to keep it quiet."
Instead, Davies' wife bought her jewelry and dresses that she could wear in private. Teenagers spotted her wearing high heels once, and later threw eggs at her window.