Watch 7 He-For-She films festival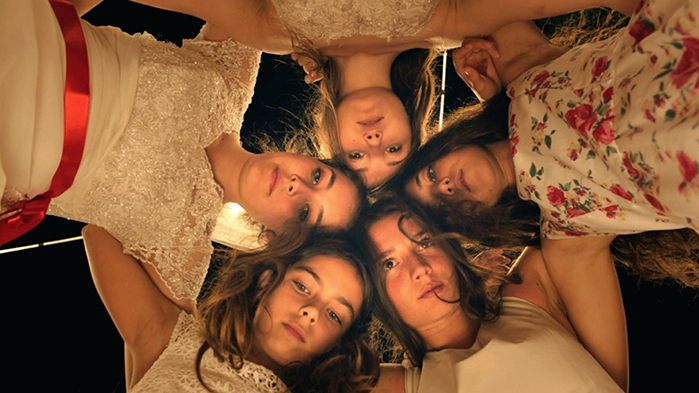 By : Ruta
The activist group for gender equality 'UN Women' made a collaboration with SF World Cinema, for a He For She Arts Week Bangkok Film Festival, with a fine selection of quality films that promotes indiscrimination around the world and shows the reality that, violence against people of different gender, race, class, exists everywhere. There is seven films in total from eight different countries. eg: Turkey, India, Saudi Arabia, Germany, Canada, Australia, Sweden. All dubbed and is free to watch - every single film shown, anyday from 9th-12th March 2017, at SF World Cinema, Central World shopping centre.
The He for She festival is the part of 'He For She Arts Week Bangkok' of the 'He For She' movement that happens simutenously in 8 countries around the world, from London, Mexico City, Panama City, Paris, Reyavic, South Paolo, and Thailand. The goal is to raise the awareness of the inequality that exists everywhere, through forms of cultures. The method is to allow man to stand for woman, as a symbol of equailty. Hence the He For She.
The festival started off with an oscar nominated Turkish film: 'MUSTANG' -- Early summer. In a village in northern Turkey, Lale and her four sisters are walking home from school, playing innocently with some boys. The immorality of their play sets off a scandal that has unexpected consequences. The family home is progressively transformed into a prison; instruction in homemaking replaces school and marriages start being arranged. The five sisters who share a common passion for freedom, find ways of getting around the constraints imposed on them.
"WADJDA"
Saudi Arabian Drama-comedy that was nominated on BAFTA for best picture. -- 10-year-old Wadjda challenges deep-rooted Saudi traditions in a determined quest to buy a bicycle. When everything goes against her plans, she sees one last chance in her school's Koran recitation competition and the large cash prize for first place. The first film ever shot entirely in Saudi Arabia, WADJDA is the story of a girl determined to fight for her dreams.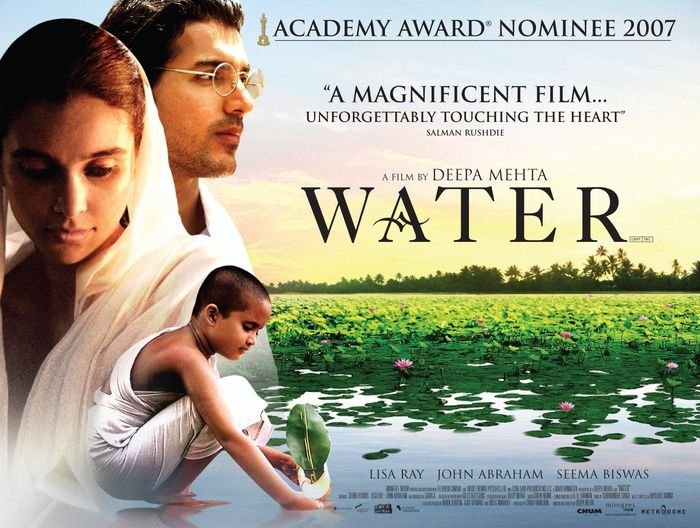 "WATER"
The indian-canadian drama that was nominated for the best international film academy award in the year 2007 - and 17 other festive trophies. The film examines the plight of a group of widows forced into poverty at a temple in the holy city of Varanasi. It focuses on a relationship between one of the widows, who wants to escape the social restrictions imposed on widows, and a man who is from the highest caste and a follower of Mahatma Gandhi.
"FORCE MAJEURE"
A golden glode and BAFTA award winning Swedish Drama. Won in total of over 31 awards in the past year. --
A
Swedish family travels to the French Alps to enjoy a few days of skiing. The sun is shining and the slopes are spectacular but, during a lunch at a mountainside restaurant, an avalanche turns everything upside down. With diners fleeing in all directions, mother Ebba calls for her husband Tomas as she tries to protect their children. Tomas, meanwhile, is running for his life... The anticipated disaster failed to occur, and yet the family's world has been shaken to its core, a question mark hanging over their father in particular. Tomas and Ebba's marriage now hangs in the balance as Tomas struggles desperately to reclaim his role as family patriarch.
"THE LAND OF GODS"
a Serbian-Indian drama film, After a long exile, Rahul returns to his village in the Himalayas. It causes commotion amongst the villagers, who have never forgiven him for his sins in the past.
"DESERT FLOWER"
The autobiography of a Somalian nomad circumcised at 3, sold in marriage at 13, fled from Africa a while later to become finally an American supermodel and is now at the age of 38, the UN spokeswoman against female genital mutilation (FGM).
And finally, "
I AM A GIRL
" an Australian documentary - in which we meet 14-year-old Kimsey from Cambodia, forced to sell her virginity at 12; Aziza from Afghanistan, who will be shot if she goes to school; Breani, a teen living in a ghetto of NYC and dreaming of stardom; Katie from Australia, who is recovering from a suicide attempt; Habiba from Cameroon, betrothed to a man 20 years her senior; and Manu from Papua New Guinea, about to become a mother at 14 following her first sexual encounter. As they come of age in the way their culture dictates, we see remarkable heart-warming stories of resilience, bravery and humor.
ผู้สนใจชมภาพยนตร์ใน "เทศกาลภาพยนตร์ฮีฟอร์ชี" สามารถรับบัตรชมภาพยนตร์ได้ฟรีที่จุดประชาสัมพันธ์เทศกาลภาพยนตร์ฯ บริเวณหน้าโรงภาพยนตร์เอส เอฟ เวิล์ ซีเนม่า ศูนย์การค้า เซ็นทรัล เวิลด์ 30 นาทีก่อนรอบฉาย ผู้สนใจสามารถตรวจสอบรอบฉายได้ที่ www.sfcinemacity.com และสอบถามรายละเอียดเพิ่มเติมได้ที่ SF Call Center 02-268-8888 และwww.facebook.com/Welovesf หรือติดตามความเคลื่อนไหวของเทศกาลอย่างใกล้ชิดได้ที่แฮชแท็ก #HeForShe #ArtsWeekBangkok